Nixon Library to Reopen Museum After 14-Month Closure
For the first time in more than a year, visitors will be able to experience the Nixon Library's presidential museum galleries beginning Wednesday, May 19, 2021.
The museum, which was completely reimagined and renovated in 2016, houses more than 70 highly-visual exhibits that take visitors through the life and career of America's 37th President, including a full-sized recreation of President Nixon's Oval Office and an original 12-foot high section of the Berlin Wall.
This will mark the first time Library visitors will tour the museum since the Nixon Library closed to the public in March 2020 in response to the COVID-19 pandemic.
The Library will host a reopening ceremony on Wednesday, May 19, 2021 at 10:00 a.m. Members of the public are invited to attend and can sign up here.
In addition to the museum, the special exhibition The Presidents Club —briefly open for a few weeks last Fall— will reopen on May 19, 2021. This originally-curated, storyteller exhibition chronicles the fascinating friendships and rivalries between some of history's most well-known U.S. Presidents, from our Founding Fathers to the present day.
Two more special exhibits will open on May 19, 2021:
The President and The Planet, an outdoor exhibit throughout the campus that explores the consequential environmental initiatives of the Nixon administration.
Evening the Odds: Women Leading the Way, a permanent display on the legacy of the Nixon administration's efforts to advance women in athletics, politics, and business.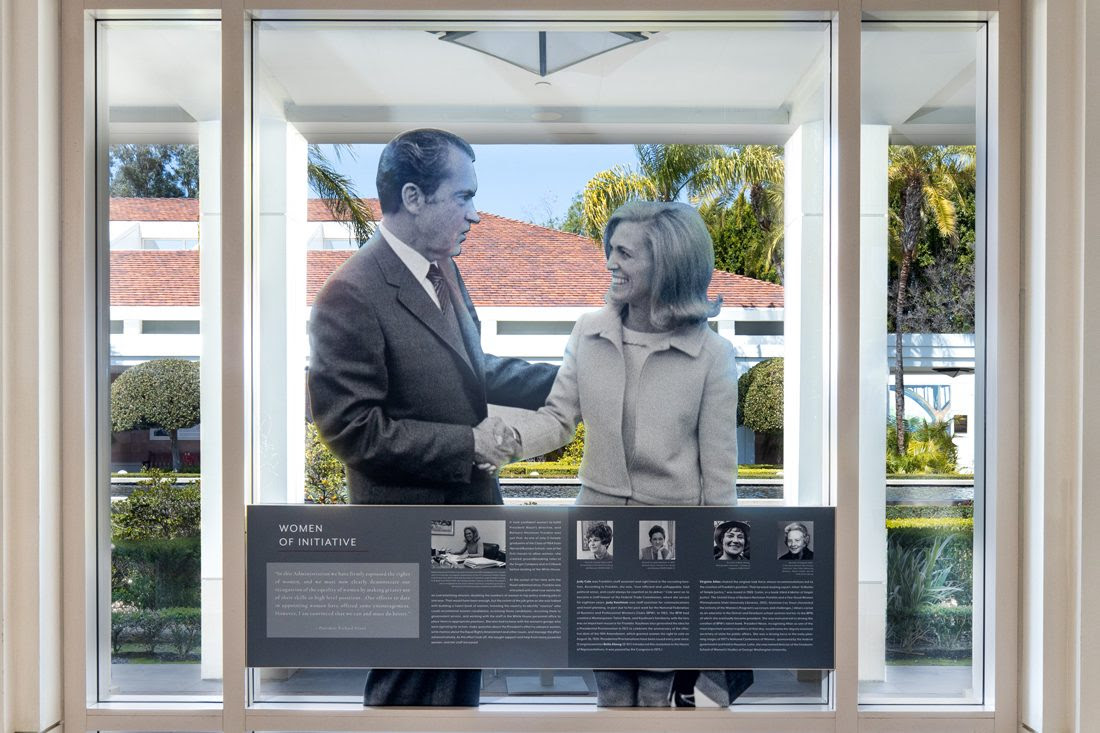 The President's iconic farmhouse birthplace reopens as well. The Pat Nixon Rose Gardens continue to burst with color, filled with blooming, picturesque annuals, perennials and more. The Gardens —and the flower-ringed Memorial Site of President and Mrs. Nixon— are open now and included with regular admission.
The Richard Nixon Presidential Library and Museum will be open every Wednesday through Sunday from 10:00 a.m. to 3:00 p.m.
The Nixon Library's museum galleries and federal space will reopen in accordance with federal COVID-19 guidelines, while requirements in the privately-managed Nixon Foundation space will align with guidance from the State of California and the County of Orange.
Visitors are encouraged to purchase tickets online in advance of their visit by going to nixonfoundation.org.